Hi all, hopefully this is an easy question for people in the know!
My site is working OK but I am trying to tidy up files to reduce inode usage.
I noticed that htdocs contains wp-content, wp-includes and wp-admin - and obviously that's where they should be uploaded, so all fine.
However, there also seem to be versions of these folders at the next level up like so: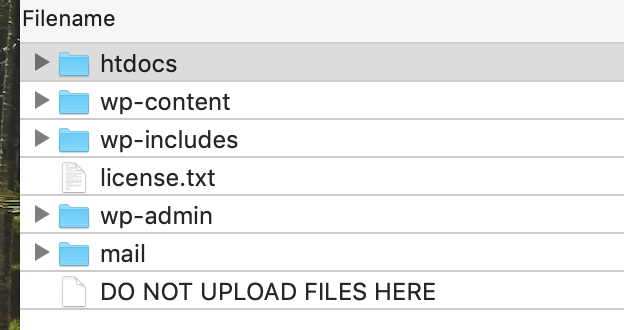 I have no idea how this has happened, whether it could have been a slip of the mouse or something that could have happened automatically e.g. when updating Wordpress? As clearly not supposed to upload files here.
I am hoping the former (just a mistake) and that these can safely be deleted (after a back-up of course) but would be great if an experienced person could please confirm. Many thanks!