Username (e.g. epiz_XXX) or Website URL
epiz_26411511
(please specify the website or account you are asking about)
epiz_26411511
Error Message
Composer detected issues in your platform: Your Composer dependencies require a PHP version ">= 8.0.2".
(please share the FULL error message you see)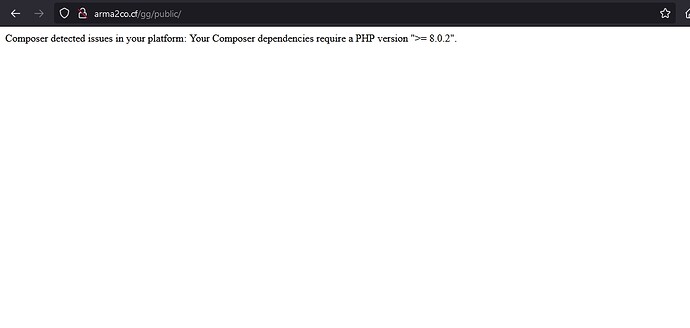 Other Information
just use softaculous app installer to install a photo gallery, the installation finishes perfectly but when you try to access it gives you that error message, I have no idea why, in the images it is clearly visible.
Any ideas??
(other information and details relevant to your question)